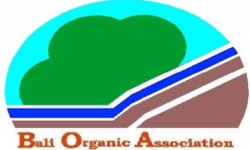 The Founders of Kinar Foundation acquired a padi rice field in Tabanan region, Central Bali. The vision of founders were to preserve the ' Balinese Rice field & farmers community including traditional Balinese Farm village community from being replaced by commercial property developments by wealthy developers.  It's a simple dream to preserve the traditional lifestyle but most importantly the beautiful culture of Balinese farming community. With the growing awareness on the environment and the harm of biological harm of pesticides Kinar Foundation started the 'Organic Rice Farming' initiatives on the Tabanan Land. In Desa Megati we were connected to Prof. Ni Luh Kartini the chairwoman of Bali Organic Association to help us develop the land. 2007 years later in 2016 our Tabanan land is declared 'Organic' or Pesticide free , confirmed with the growth of worms inside the land. Since 2012 together with Bali Organic Association we have created strategic partnership with PT Bali Organic to distribute BOA products and also to increase the awareness of Pesticides free farm produce.
BALI ORGANIC ASSOCIATION 
BOA was founded as non profit organization in July 2005 by Prof. Ni Luh Kartini, a Professor of soil and agriculture at Udayana University in Bali. She started this organization informally with a group people since early 1990 to preserve and protect the Balinese culture, heritage and environment. They worked together with Balinese farming community, community leaders, and social foundations to promote organic farming in Bali.