On April 26, 2021, the Pondok Ranji 02 Elementary School Sports Field was inaugurated by the Kinar Pustaka Foundation.
The inauguration was attended by teachers and the teams from the Kinar Pustaka Foundation
Speech from the Principal of SDN Pondok Ranji 02 Ibu Napsiah, S.Pd, M.Pd
Speech from Mrs. Arie Victoria as Deputy Chairperson of the Kinar Pustaka Foundation, as well as inaugurating the Pondok Ranji 02 SDN Sports Field
Mr. Wahyudi as the school committee with Mrs. Napsiah (second from left), Mrs. Arie Victoria (second from right) and Kianti Kinar Subowo (right)
Kianti Kinar Subowo and Mrs. Napsiah do their first service as a symbol of the inauguration of the sports field at SDN Pondok Ranji 02
Kianti Kinar Subowo provided sports equipment to SDN Pondok Ranji 02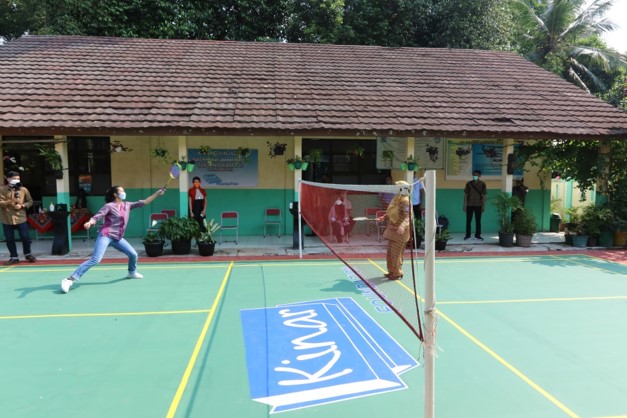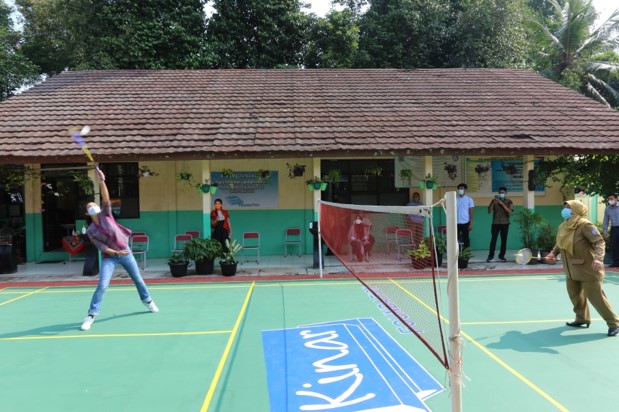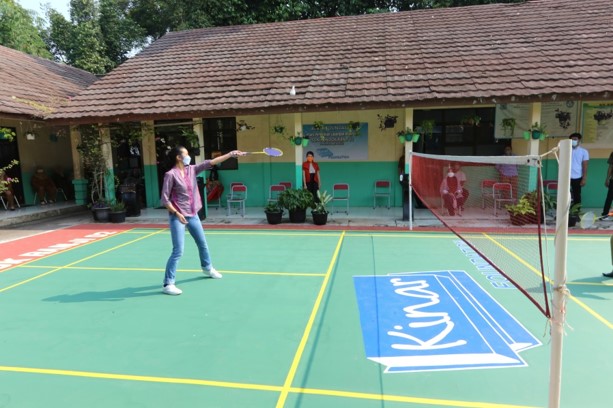 Friendly match between Kianti Kinar Subowo and Mrs. Napsiah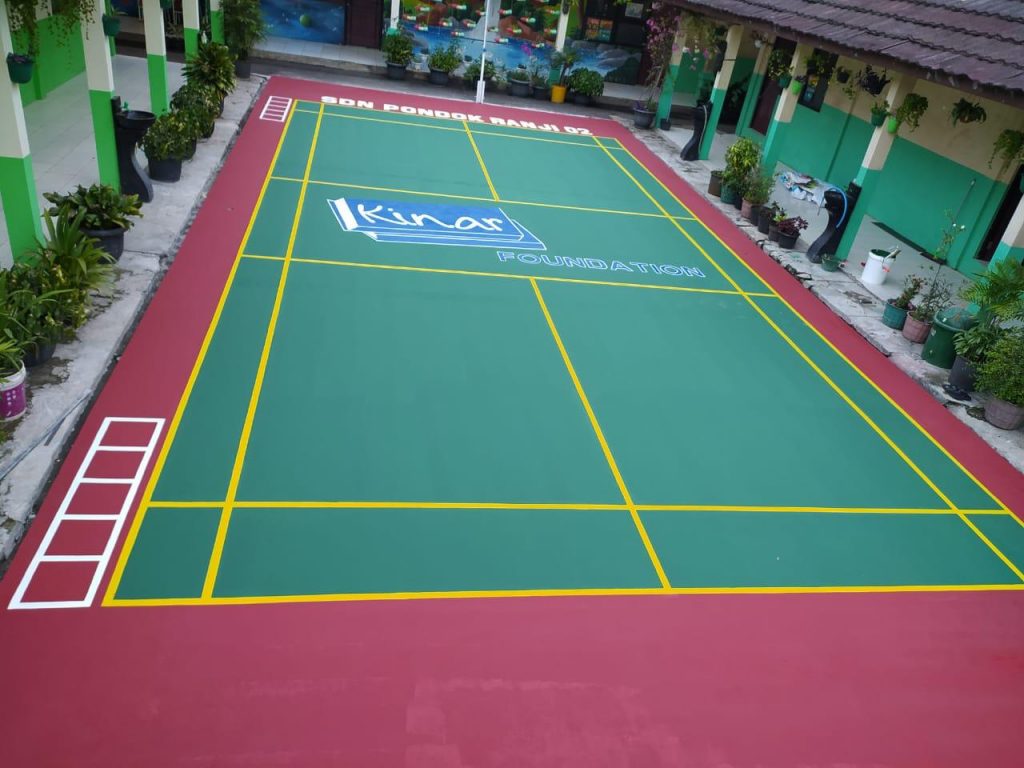 Pondok Ranji Elementary School 02 Sports Field
On 29th September 2019, Kinar Village at Tabanan – Bali was inaugurated by Kinar Pustaka Foundation and PT. Bali Organik Internasional.
Mrs Miriam "Wiwied" Subowo together with Mrs Ni Luh Kartini, Director of Bali Organic Association cut the ribbon to mark the opening of "Kinar Village"  
Mrs Ni Luh Kartini explaining the process of bio-gas ecosystem within the Kinar Village that can produce electricity and also gas.  
Mr. Syahrizal Taher (second from the right), Mr. Andru Subowo (third from the right), Mrs Miriam "Wiwied" Subowo (fourth from the right), Mr Feri Saleh (third from the left), and Mrs. Ni Luh Kartini (fourth from the left), and the local farmers of Megati area.  
On 24th August 2019, Wiwied opened the 122nd, 123rd & 124th Libraries  at SDN Jurangmangu Timur  03, SDN Jurangmangu Timur 01 & SDN Pondok Ranji 02 South Tangerang, sponsored by Singapore Olympian swimmer Mr. Desmond Koh and his environmental activist wife Mrs. Nadya Hutagalung.
Desmond Koh Library #3, SDN Jurangmangu 03
We were greeted at SDN Jurangmangu 03 with a performance by their students. they performed a contemporary inspired Ondel Ondel dance from Jakarta.
Mr Desmod Koh then gave a speech telling the students of his inspiration to help build libraries. When he was little, Desmond would visit the public library in Singapore every week with his mother, and it was an important and good memory for him. He has continued this tradition with his wife, Nadya and their daughter and wishes to allow children to have the opportunity to experience the joy he left as a child during his library visit.
Desmond Koh Library #4, SDN Jurangmangu 01
The second school we went also presented a stunning performance, Ampar Ampar Pisang dance from South Kalimantan, and also welcomed us with a song they composed themselves. They had been practicing their dance for only a week and yet produced an amazing outcome. The principal of the school, Ibu Sri Mulyani, also gave an inspirational speech about what it means for the school to have a library and computers to support the children education and also how grateful they are for the donation.
Once the library was opened, a Q&A was held. The primary school children asked questions about Desmond's swimming days and how and why Kinar Pustaka Foundation started building libraries.
Desmond Koh Library #5, SDN Pondok Ranji 02
Kinar Pustaka Foundation founder, Ibu Miriam "Wiwied" Subowo, cut the nasi tumpeng that the principal of SDN Pondok Ranji 02, Ibu Napsiah, presented to celebrate the 'birth' of Kinar Pustaka Foundation 124th library.
Mr. Desmond Koh & Mrs. Nadya Hutagalung
Desmond Koh is a former competitive swimmer from Singapore and represented the nation in numerous international competitions including the Olympic over a period of more than 10 years including 5 years as National Captain. He also swam the marathon swim for charity …
A well known personality and influencer, and a UNEP global ambassador.